The Story
Everything started when Honza and Kennedy found out that there is no permanent preschool in the Unga area. They knew full well that preschool plays an essential role in early childhood development, which is why they decided to act.

The local community, led by Kennedy, offered Honza a stretch of land and together they decided to build the preschool there. Honza then started to plan the project and fundraise money for the construction. Šárka pitched in as one of the first, by organizing an exhibition of her art – her pictures and paintings. Together with Honza, they started touring and giving travel lectures. Other people gradually joined in – like Matěj and Martin, who put our website together, and that took us to another level! The next new member was David, who along with Šárka organized lectures about Africa around the Czech Republic, and larger events to help fundraise money for the school. David wanted to make sure we would be working under an official title, so he decided to establish the association "Rael z. s.", which gave us the option to accept sponsor gifts.

To get the necessary funds and be able to build and run the preschool, we offered (and still offer) lectures, talks and programmes to schools and preschools. When we pooled the money from these activities with earnings from bigger events after some time, we were fortunate enough to have the amount necessary to construct the main building of the school.

The project's first "ground breaking" dates back to 2015/2016. We started with a fence around the property, after we cleaned it of stones and bushes. The first important thing to do was to dig a well and build the toilets. In order to put the property to extra use, we planted a few crops. The plan was to build 4 rooms – 3 for children and one for the teachers. At the beginning of 2018, all funds were ready, and in February the main work could start. A few months later, we had a roof! And thanks to our sponsors, we were able to build the kitchen a little while before we were opening, so that staff had a place to prepare snacks and lunch for children!

Day "D" was 3 January 2019, and nothing was stopping us from opening the school. It took us only a couple of months to enrol children to full capacity, which is now 75 (divided in 3 classrooms). Included in this number are 12 of the poorest children, usually orphans, whose school fee is covered by our sponsors. We want to show that we are open even to children whose families cannot afford to pay for tuition.
We have 7 staff members: the directress (who is also the teacher of one class), two teachers, two cooks and one cleaning lady. Kennedy stayed as the general manager, to supervise the day-to-day and coordinate with the team in the Czech Republic.
The preschool is up and running now and we try to improve it and expand its outreach every day, in any way. The last projects we were able to finish were the school well and a big playground for the children. In the near future, we plan to build a library and a house for our teachers and volunteers from the Czech Republic.
The NGO Rael z. s. has opened up options for us to organize interesting events, such as the charity run for Rael, or a beneficial ball. Speaking of big events, we are now planning to organize a traveling festival focused on Africa!

And why did we choose to name the project "School for Rael"? Rael is a girl that Honza, David and Šárka met in Kenya and fell in love with. Rael had a very traumatic childhood, which is why she is now in a shelter. She fights the misfortune in her life with all her might and spirit, which is why the school and the whole project is named after her. She reminds us that we can face any challenge to nourish the school and help children from Kenya!
Who are we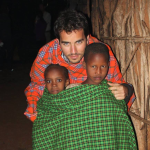 Honza Havlíček
Honza is the father of the project. He went to Africa for the first time in 2011 and met Kennedy. He fell in love with Africa and started to open expeditions. He managed to get property from Kennedy, where they then built the preschool together. Now he oversees the daily operations of the school, communicates with African authorities and is there to solve any problems that might arise. Whenever he has time, he travels the world and often manages to find new sponsors for the project.
Kenedy Okombo
Kennedy is the school's local manager. He's in charge of the daily on-the-spot operations, and he is a link to Kenyan authorities that are interested parties in our project. Kennedy was the first to come up with the idea of the preschool in 2013. He looks after it full-time. Finding a reliable person is not easy, and we're happy to have Kennedy – he would do anything for the school.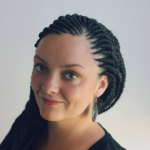 Šárka Horáková
Šárka (together with David) is in charge of all the projects' operations and the connected activities and events. Her and Hanka's art talent guarantee that the visual style of the school is on point. She loves working with children, and events at schools, where she talks about Kenya, are her favourite thing.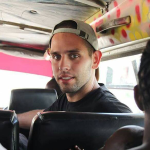 David Kožušník
David is the chairman and director of the NGO Rael z. s. His agenda is planning and organizing events, as well as marketing. David and Šárka both often give joint talks about their trips to Africa. David's most interesting expedition so far was climbing the Kilimanjaro, and he loves to talk about rafting on the Nile.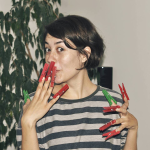 Hanka Havlová
Hanka is our graphic guru. She was patient enough to revamp our logo, which thanks to her now looks so good! But the logo is not the only thing you will see from Hanka. All our school visuals and promotion material come from her talented hands. As part of the team, she gives valuable insight and feedback during meetings about the future of the school.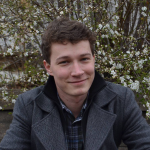 Martin Král
Martin is our IT wizard. The only thing it took was to say: "Martin, we need a website!" And a few days later, Martin came back with a website that was already live! Just like Hanka, he trains his zen and patience with us. We update the website all. The Time. But Martin will do anything, it's only a matter of when. See for yourself! :)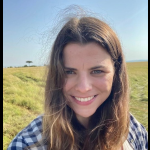 Tereza Lukšová
In June 2022, Terka joined a volunteer trip to our kindergarten, where she did her best to help the project. She had a special task - to inform our social networks followers and supporters about our progress. She was so good at it that we invited her to join the core team. Now she is in charge of our Facebook and Instagram accounts, and she will soon take over the management of our vulnerable kids and orphans program.
Who helps us
PYTLÍK, a. s.

PYTLÍK a.s., a company focusing on the production and sale of packaging materials, has given support to the project several times. Thanks to their sponsorship we built a playground for the children at our school. They also covered all costs associated with the production and distribution of calendars for 2020, which were made to promote the project. Click on their logo and find out more about them!

Český Svaz Projektů

Český svaz projektů became the lead sponsor of the Concert for Rael, which took place on 28 January 2018 at the ABC theater in Prague. They donated 35,000 CZK to the School for Rael project and covered all printed promo materials.

Weber Bauservice

The Weber family convinced themselves that help in Africa is needed and important. They find School for Rael as trustworthy and transparent which is why they have decided to support it.

Moje Placky

Thank you, team of Moje placky, for donating 200 badges with Rael's logo! We handed them out at school lectures, and we're honored to wear them ourselves!

Dream Africa

Dream Africa is a travel agency whose purpose is to fulfil people's dreams about travelling to Africa. With Dream Africa, you can visit the well known Safari, watch gorillas in their habitat, relax on the beaches of Zanzibar, or conquer the Kilimanjaro.

Anyone who decides to help

Have you decided to help? Let us know and we'll find a way together!
We offer
Public lectures
Do you own a coffee shop, or do you work in a theater? Would you like to introduce fun-yet-rough, inspiring stories from traveling across eastern Africa, or learn more about the traditions of the Masai tribe? Are you curious about the experience of conquering the highest mountain in Africa, the Kilimanjaro? Do you adore animals and you would like to see first-hand photos from the national parks of Kenya, Tanzania or Uganda?
The topic is entirely up to you – and we can combine more topics as well. We usually give lectures for free with a voluntary admission fee, where all proceeds go to supporting our project. We can work out the details individually.
Programmes for preschools and schools
Are you a teacher and have you run out of ideas on what to do with kids at the end of the school year? Or perhaps you are a teacher of biology or geography and you would like your kids to look at Africa from a different perspective?
It won't be the first time we talk to kids or prepare a programme for preschool children. We will adjust it to your needs and to the age of the children. We'll prepare contests, handouts and craft activities for the little ones to enjoy.
For programmes at schools and preschools, we usually take a fee of 80Kč per child. All fees go straight to the project and its needs. Other costs are always covered by our team.
If you're interested, don't hesitate to contact us at skolka.pro.rael@gmail.com or give a call to David Kožušník (+420 732 805 794) or Šárka Horáková (+420 736 267 696).
We need help with...
We would love to sell stickers and T-shirts with our school's motive at our lectures. Can you provide the materials? We'll cover you with a thousand thank yous, we'll put your logo on our website and tell everyone how much you helped us!

Do you know about a company that would like to support a meaningful project, but they don't know how to pick one? Let us know who they are and we'll reach out to them!

Do you have an option to print promo materials that we could give out at our favorite coffee shops or at schools?

If you have any other idea how you could help us, we'll be grateful to get in touch with you. You can mention us on your website!
Chcete přispět už teď?
Můžete poslat libovolnou částku na náš transparentní účet.
Číslo účtu: 2501302196 / 2010